Weddings & Events at Harborfields
Boothbay Harbor has established a reputation as a great destination for a Maine Wedding! While our core business at Harborfields is weekly vacation cottage rentals, we have hosted a number of weddings in late May/June or September and other events over the years. Harborfields is a great location with beautiful views, and we would love to share it with you! Wedding / Event packages can be unique, so we negotiate each contract individually in order to give you the best value that we can. We have found over the years, renting the whole property is the best fit for all concerned. You will have access to the whole property including the Dock and 9 Cottages (sleeps 54) for 3 nights. With smaller weddings / events there is the possibility of renting one or more buildings.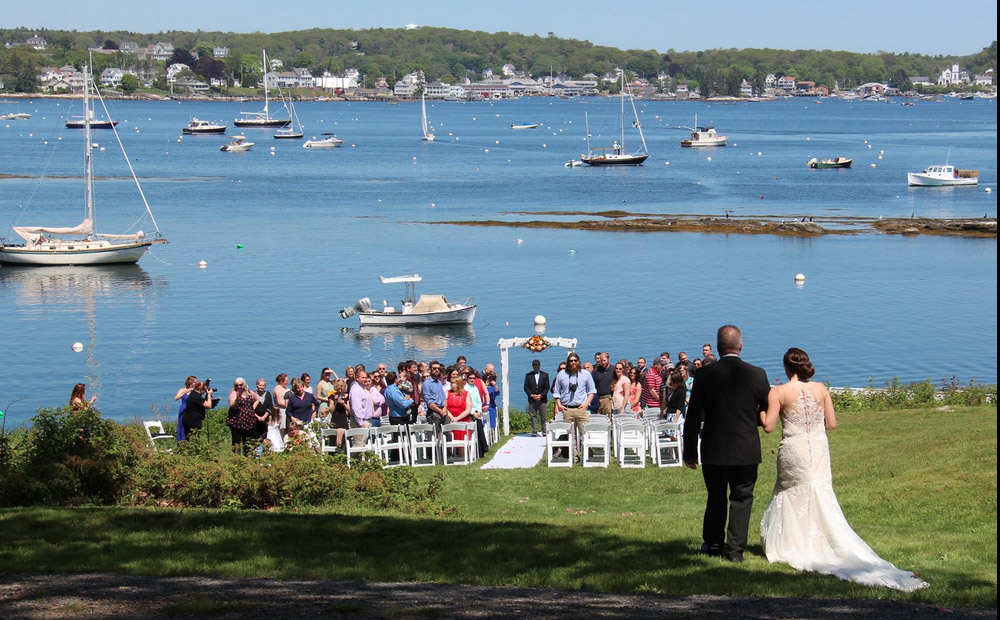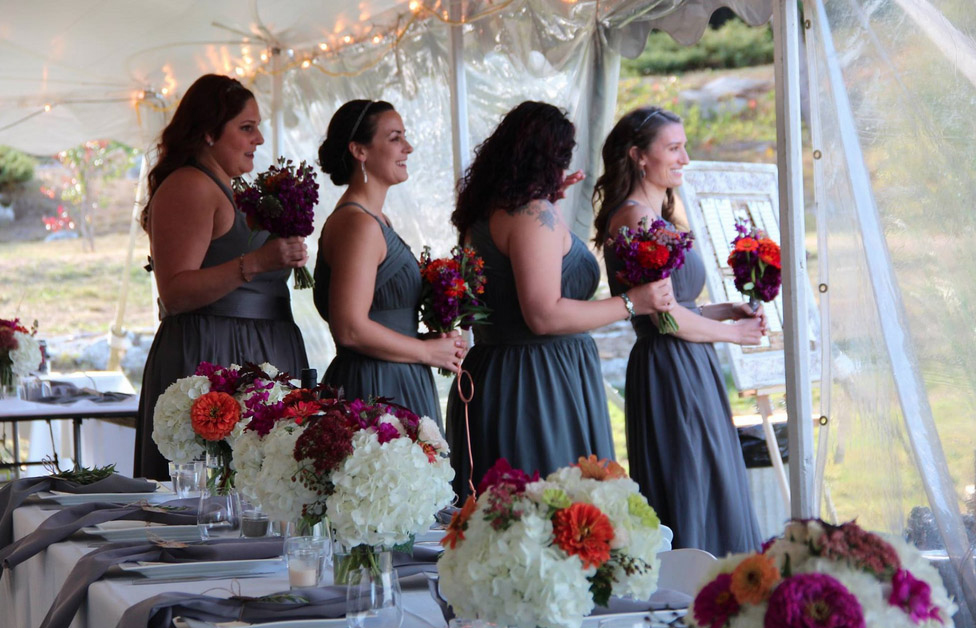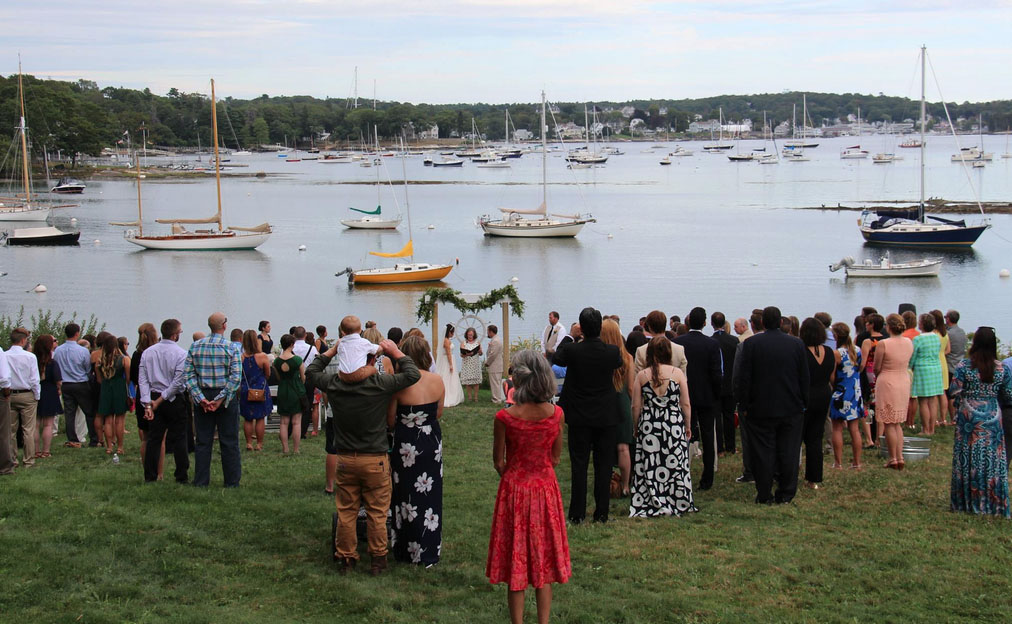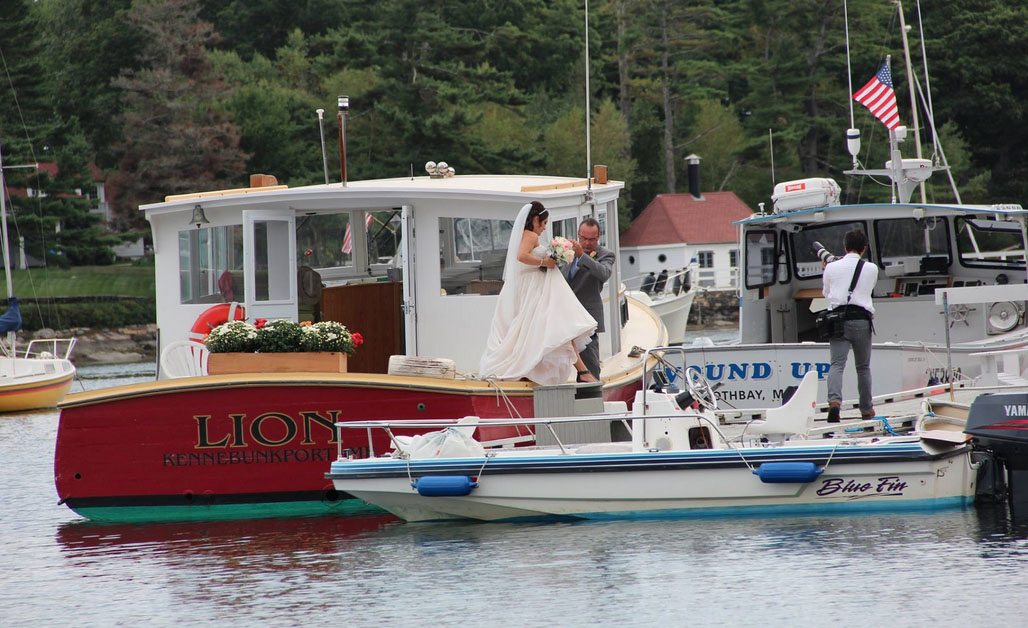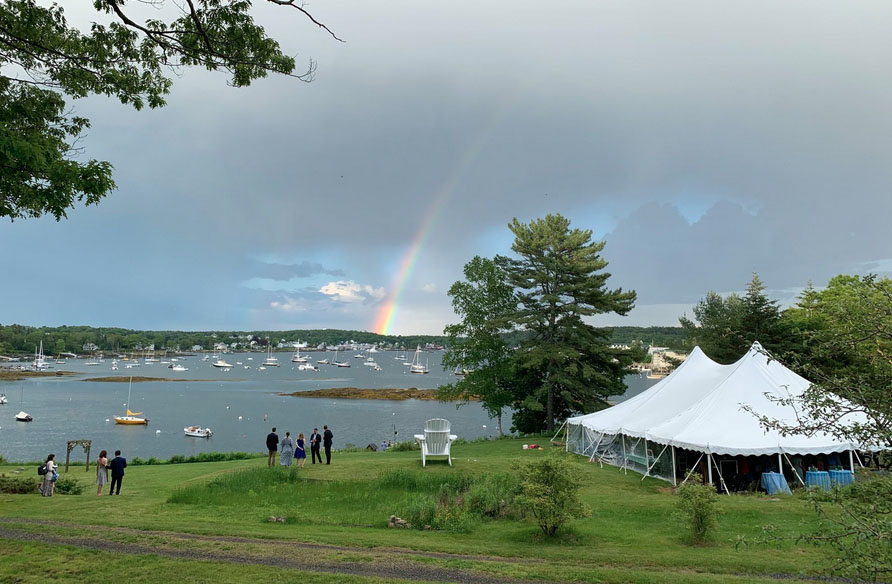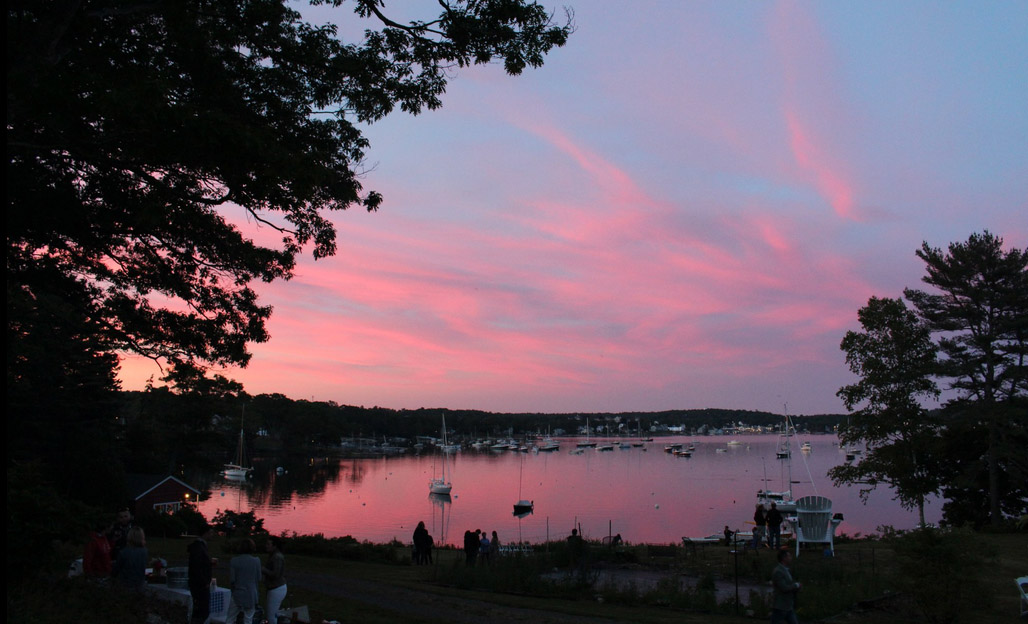 Our front lawn forms a natural amphitheater with an incredible panorama of the harbor as the backdrop.... A great spot for a beautiful waterfront wedding ceremony! This area can accommodate tents of up to 40 x 80 feet for gatherings of up to 150* people.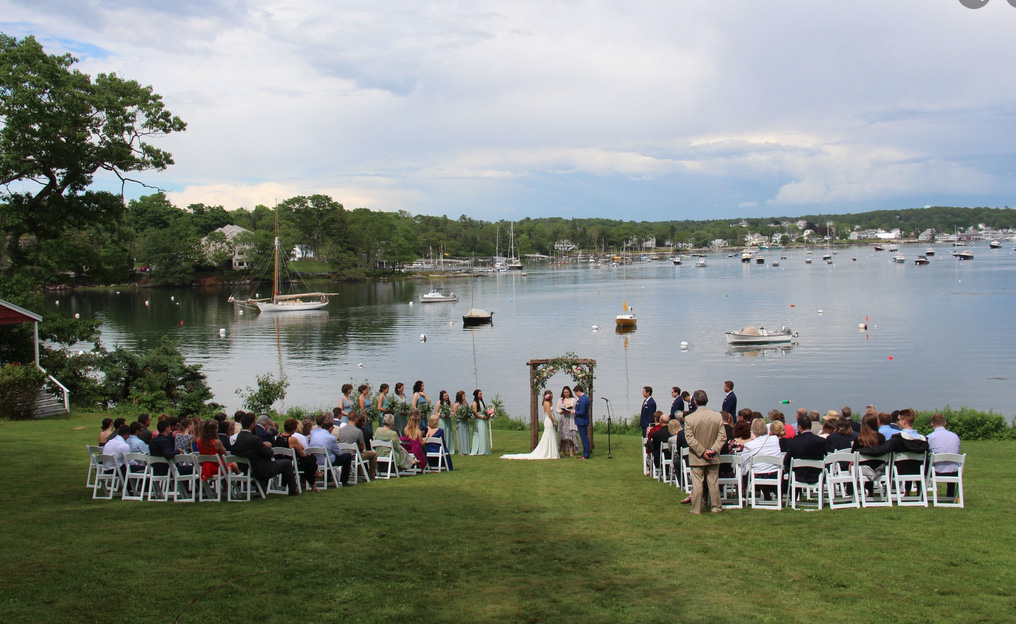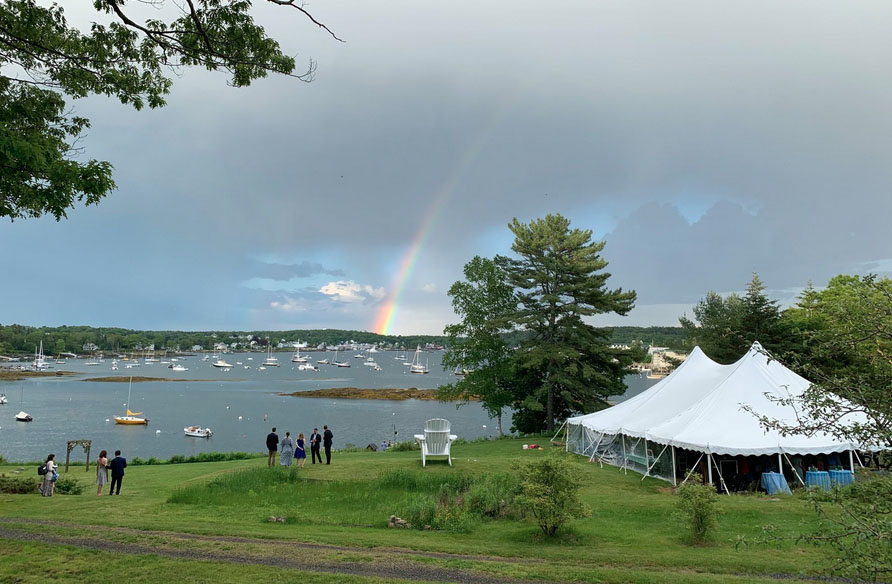 Farmhouse South Lawn Receptions
The south lawn of our 1780 Farmhouse, overlooking the BRLT Thorpe Preserve wildflower meadow and the West Harbor "Back Cove," can accommodate frame tents of up to 30 x 60 feet for gatherings of up to 100* or so people.
When not storing boats, the boat barn provides a rustic covered space for events, most recently serving as an art gallery!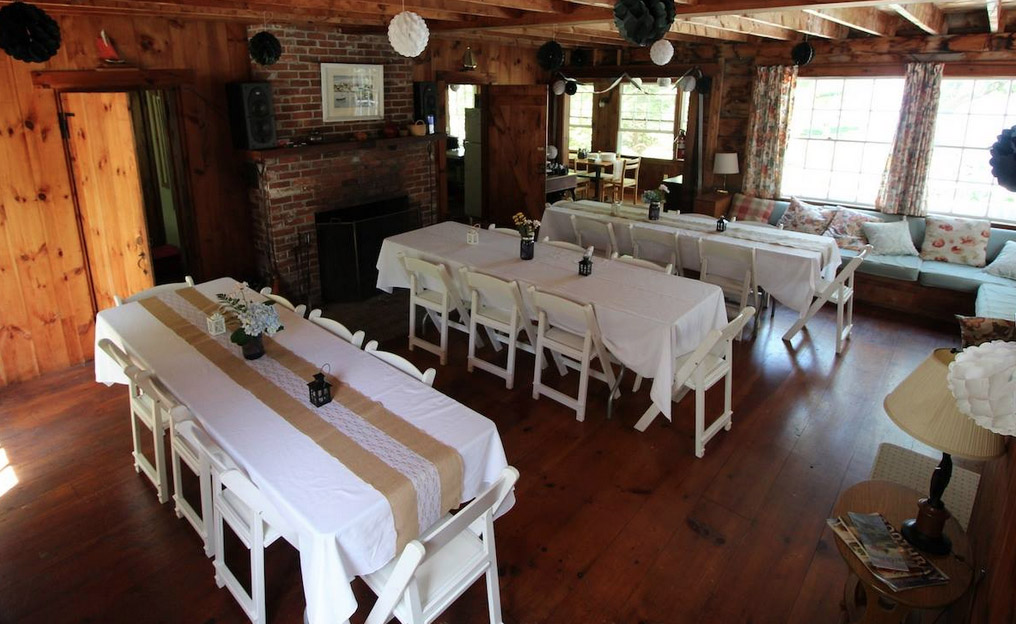 The large living room in our Lodge can be set up for banquets of up to 40* people. The Lodge's hilltop location offers an excellent view of the harbor!
Our grounds offer plenty of opportunity for lawn games and other activities to entertain your guests, and our deep-water dock provides great access to the water and boating! Harborfields is family-friendly, pet-friendly, boater-friendly, and open to all. Contact us today to start planning your Harborfields wedding or event!